If Life is a theater, the city of Lyon is my set, and wonder is the feeling of my character.
My name is Emilie Saez and I am a professional tour guide since 2007.
I was born in the Beaujolais, 40 km from Lyon. Lyon is my favorite city since 2002. Here, I have studied history of art and made my master. Also have I studied to get a professional license in tour guiding at the University Lumière Lyon 2. I love to speak in English since I started to learn it at school; nowadays I guide in English almost every day!
The beauty of the architecture in Lyon and its culture are fascinating. I like sharing my love for it as well as showing the conviviality and the authenticity of the culture in Lyon.
Additionally, I am an amateur wine-lover, an amateur restaurants-tester and I love hiking. I know all the good addresses and I am ready to share them.
Come and meet me to discover my city and the surrounding area! Together we are going to explore the culture in Lyon.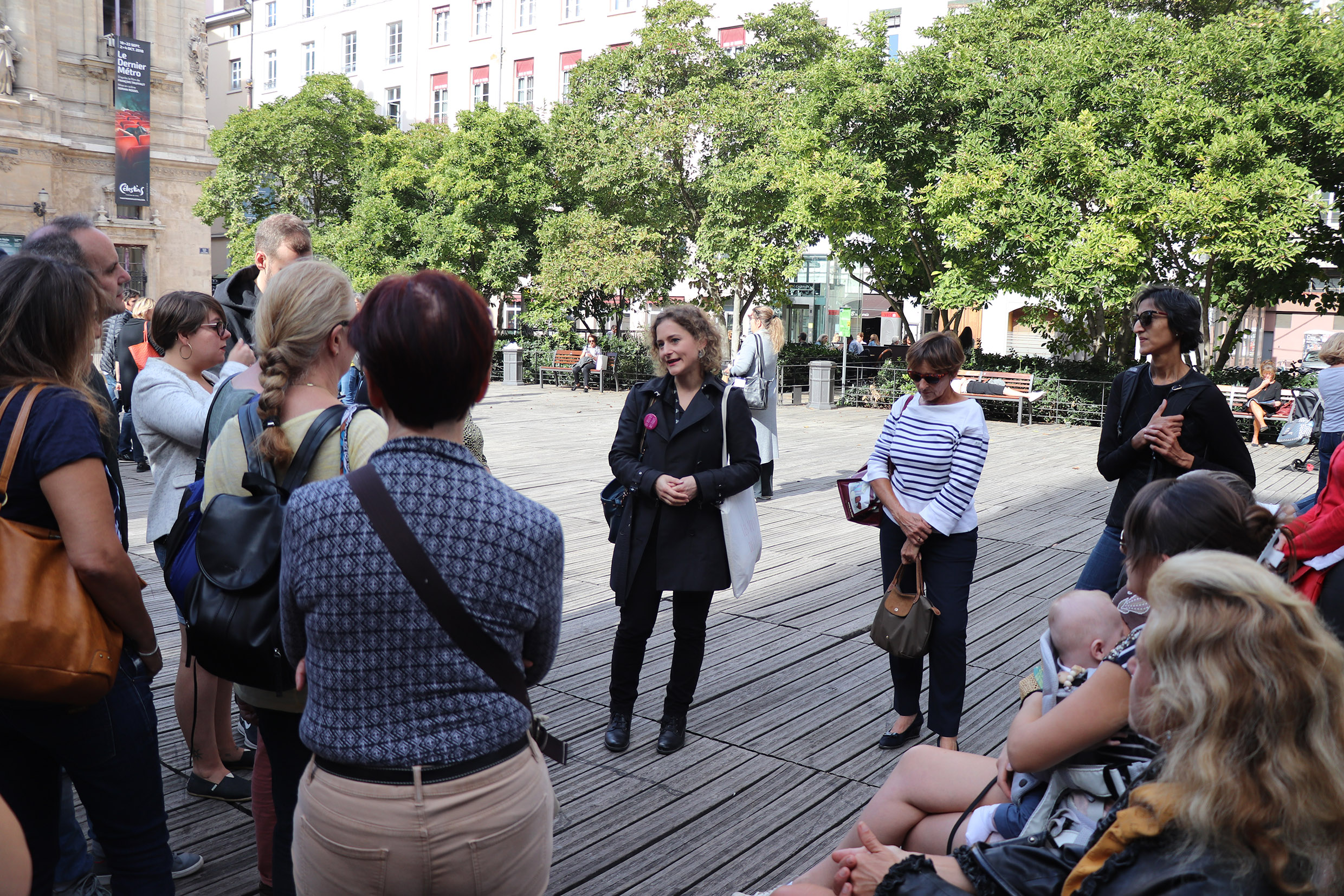 Portrait Emilie Saez